Home >> Admin.Site-Helper.com >> System / Services Information
---
System / Services Information

From the main Administrator menu, click the "System / Services Info" link. You will see a page that looks like this: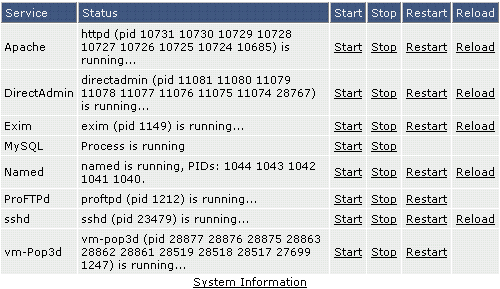 The services table provides you with:
The process IDs of the services

The status of the services (running/stopped)

The ability to start a service

The ability to stop a service

The ability to restart a service

The ability to reload a service
To start, stop, restart, or reload a service, click the appropriate link beside the service you want to work with.
Warning: Stopping certain services (such as Apache) will cause the control panel to stop functioning.
System Information
At the bottom of the services tables is a link called "System Information." Click this link to view additional information about the status of your server: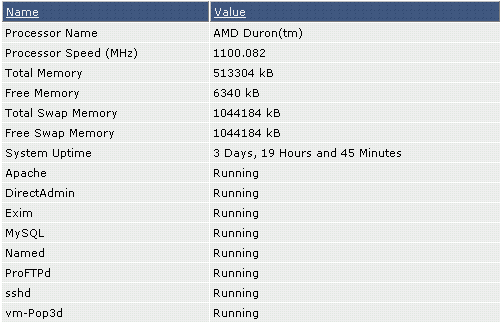 Need more help?
Please contact your hosting company for more assistance, or visit the DirectAdmin support forum at https://forum.directadmin.com.
---